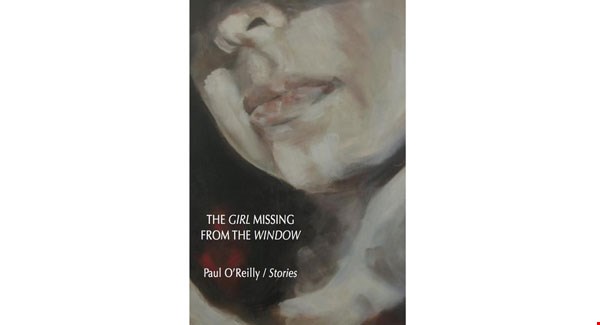 The Girl Missing from the Window
Doire Press
Nine stories set here & now in Ireland. O'Reilly brings the reader right into the story, right up close where it is difficult to pass judgement. There's no purple prose, no chopped sentences, no ironic distance looking down on the characters from above. Instead there's a keen interest in people and their motivations and predicaments. Often that predicament occurs at the interface between a common-sense approach to life and the complexities thrown up by the modern world.
Toggle Content (click to open)
The opening story is about text bullying among teenage schoolgirls. The title What Rose Did, has an ominous ring. Rose Carney, we soon learn, hung herself from the branch of a tree. The story is related by Tracy, the mother of teenager Leanne. At first Tracy attempts to comfort Leanne, thinking she must be upset by the news. The family's domestic routines are described, but as in the best horror movies, our perceptions have been subtly shifted and there is no comfort this familiarity.
"Saturday morning the boys were back playing the game Santa had brought them. I was in the utility room, sorting clothes by the washing machine. I could hear them arguing and, when it turned nasty, I found them rolling about on the floor, boxing, grabbing at hair, the game over."
Harmless roughhousing, part of growing up? Or a hint of the darker side of human nature that cannot be eradicated?
Suspicions begin to grow around the role of the daughter, Leanne. It's remarkable how depictions of the teenage girl lounging on her bed can seem so eerie. Her father seems to have a better intuition of what might have happened – but what kind of father is it who can so readily suspect his daughter of wishing someone dead? This is murky stuff indeed and the scene where the father tries to wrestle the incriminating mobile phone from Leanne makes for uncomfortable reading.
There's a tension in many of these stories, a hint of dread. There's also a lot a lot of soul – many of them have the impact of a ballad: there's no startling twist but the emotive power catches you by surprise.
Guys and the Way they Might Look at You is about a couple whose marriage has grown cold; the man's libido is apparently flagging. They remain remarkably civil to each other. They have children at university, yet they seem quite sporty, go to the gym, use the internet, and are in every way 'modern' for want of a better word. I liked the portrayal of this couple, who feel familiar to me, and yet they are not pinned to any familiar notions of Irishness as mediated to us. They hook up with a couple from Kerry, who likewise are presented just as themselves, and could be from anywhere.
This story was my favourite in the collection. It had a constant tension and also a hard-to-define atmosphere of unreality. If these people come across as unauthentic (though perhaps only to me), it's not because they are not out there in the real world, it's because they have never achieved authenticity in their lives.
In the best of O'Reilly's stories there is no sense of artifice, the reader doesn't ever think this is someone making things up. We are faced directly to reality. The writer Philip O'Casey makes an astute observation in his blurb when he says "some of them could be from today's headlines." And just as with many a newspaper story, you might well ask yourself "is this what the world's coming to?"
The title story is another good one, with Irish men on the tear in Amsterdam.
Why didn't social media tell me O'Reilly was this good?
PS Yes it feels odd to write about O'Reilly