July 2011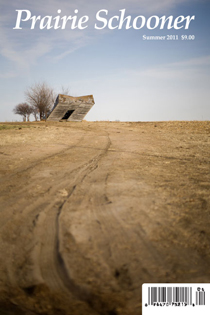 Prairie Schooner is the USA's oldest literary magazine.
It's 10th birthday issue looked back on its history:
the Schooner was not published for money's sake, paid nothing for contributions, and sought to print the work of new writers not yet accepted by the wealthy, policy-bound periodicals. Unlike most little magazines, the Schooner has been long-lived. . . and it has published the early work of more than twenty writers whose subsequent appearances in print have brought them general recognition
That was way back in 1927 – the first issue came out in 1917. And it's still keeping to this policy.
A special issue on contemporary Irish writers, edited by Stephen Behrendt, is coming out in December. I'm thrilled to have a short story in it. Other writers with fiction in it include Nuala Ní Chonchúir, William Wall and Thomas Lynch has a one-act play in it. There are also more than twenty poets represented – they include Theo Dorgan, Colm Breathnach, Mary O'Donnell and lots of familiar and unfamiliar names.
It's fantastic to see such an anthology coming from across the Atlantic.