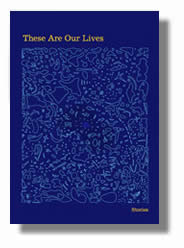 These are our lives
Stinging Fly anthology 2007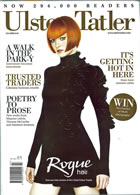 Ulster Tatler
March 2009
Other publications
| | | |
| --- | --- | --- |
| Self-Assembly | Ether Books | for iPhones |
| Unfinished Business | Ether Books | for iPhones |
| To The Cold | Ether Books | for iPhones |
| The Umbrella | Wasafiri magazine | June 2012 |
| Urban Blackberries | Dream Catcher | May 2011 |
| The Human Form Divine | 3am magazine | March 2009 |
| Diagnosing the Suburbs | Verbal Magazine | Dec 2008 |
| Three Friends | Arabesques Review | May 2008 |
| Like a Good Boy | Naked Thighs etc. anthology | Leaf Books Wales, 2008 |
| Re-education Camp | 3am magazine | November 2007 |
| Under the Light | Crannog | Spring 2004 |
| Loreanne | 3am magazine | October 2007 |
| Iris Girl, Blitzkrieg Eyes | 3am magazine | February 2007 |
| Concrete Triumphant | Whispers & Shouts | Nov 2003 |
Interviews
Here I interview Ashley Stokes for the Irish Times. Ashley is the publisher of the Unthology series – anthologies of the UK's most crucial and most brilliant new fiction. He has his ear to the ground for what's happening in the short story in Britain.
I interviewed Karl Parkinson for the Honest Ulsterman. Karl is the author of "The Blocks".
Reviews etc.
I have reviewed books for The Irish Times, The Dublin Review, The Stinging Fly, Litro Magazine London, Verbal magazine, Dream Catcher, The Short Review, and several online magazines.