My friend the doctor and writer David Wheldon passed away on January 7th 2020. His death was sudden: he had suffered from a degenerative nerve illness for many years but seemed to be in general good health otherwise.
I had posted about Wheldon's novels in a blog years before I ever began to exchange emails with him. Then in 2017, after my debut collection of short stories was published, I wrote a longer article in The Stinging Fly on my first encounter with Wheldon's strange early novels.
I had good the fortune to meet David in person in Bedford, in the summer of 2016. We went from the Bedford Swan to a couple of local pubs. He walked with the aid of a zimmer frame. At one point he pushed it aside to demonstrate that he had more than enough strength to walk, but he preferred to use the frame as something to hold onto and stop the trembling of his hands.
By then we had been exchanging emails for a year or so and continued to do so until his sudden death. Mostly our emails were chats about his medical work, my small son, the rapid pace of change. We also talked about stories we were working on. David was constantly writing new stories and revising old ones. He wrote every day, even though he had given up all thought of submitting his work for publication.
That changed in about 2017 when I alerted another writer, David Rose, to Wheldon's work. David Rose read Wheldon's stories and immediately appreciated them. He was able to pitch them to a couple of literary magazines, including Woven Tale Press and Confingo. Over the next two or three years Wheldon's stories began to appear regularly. A longer piece, The Automaton, was selected by Nightjar Press to be published in booklet form. (Nightjar run a beautiful limited-edition series of individually published stories.)
Wheldon's stories often take a premise and run with it: a man discovers medical documents relating to his birth which report that he was born without a brain, a woman gets a job in a factory making prayers, a boy suspects that the chess-playing automaton does more than just play chess, a man inherits the role of signal-tower keeper in a line of Martello-type towers of indefinite extent. The ideas kept coming to him. He wrote several stories set in the past, seemingly set in provincial England in the decade when he was a medical student. But in these stories too there are moments where we realise we are reading a surreal story and the historical details are vivid but don't pin the story down.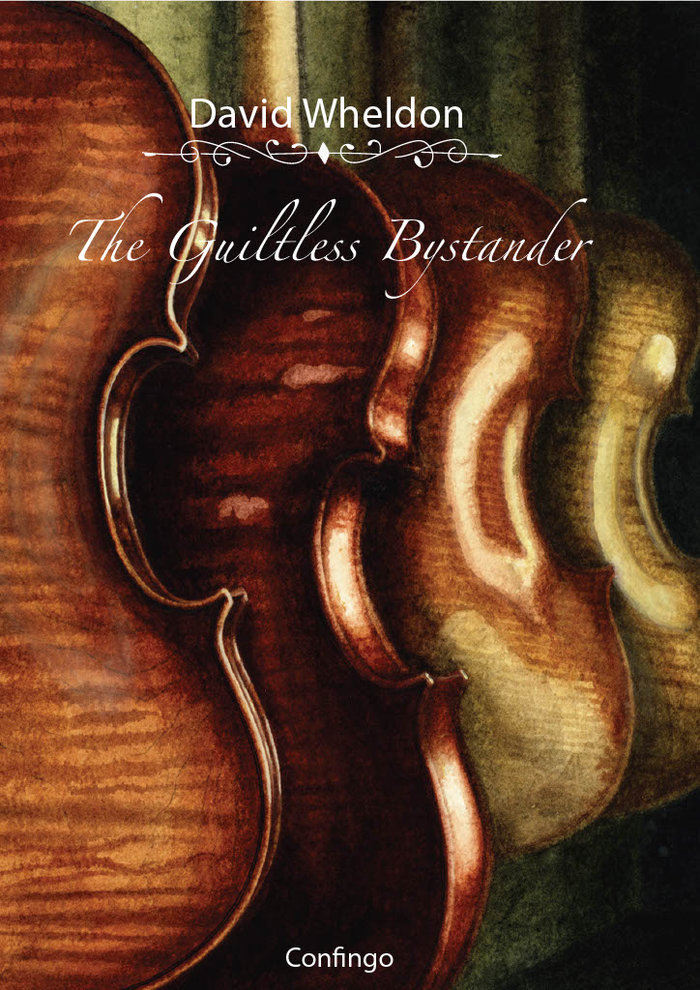 A few days after hearing of his death, his wife, the artist Sarah Longlands, told me that David had been working on the final edits of a short story collection due to be published by Confingo. This came as a surprise. David had never mentioned it in his emails – perhaps he didn't quite accept it was 100% certain.
David had been so long out of contact with literary circles that his passing went unremarked by the literary world. But through the efforts of David Rose and his publisher, a short obituary notice appeared in the Bookseller magazine. The title of the new collection was mentioned: The Guiltless Bystander.
Some time later Tim Shearer at Confingo contacted me. He had read my Stinging Fly Re:fresh essay on Wheldon's work some years before. He wanted me to write a foreword to The Guiltless Bystander.
I was surprised and humbled. I would have thought the honour would be more fitting for an established writer whose reputation could draw new attention to Wheldon's new work. But on the other hand Wheldon's life as writer and doctor makes for an interesting story and not many are in a position to tell it.
And so here it is today, beautifully illustrated by a painting of unfinished violins on a shelf, made by Wheldon's widow the artist Sarah Longlands.
David Wheldon's own minimalist website is still up and running and has lots of his poetry and some unpublished stories.