This is a thoroughly enjoyable read and a bit of a suprise from Ashley Stokes. His short story collection Syllabus of Errors was allusive, elusive, spiked with flashes of dark insight into the nightmare of history.
I have strong memories of that book eight or nine years later. Complex stories that are worth reading several times – in other words I should go back and read it again.
But his new novel is a rambunctious adventure following a trio of cryptozoologists on the track of the North Surrey Gigantopithecus – the Surrey equivalent of the yeti.
"You've not experienced that thrill when suddenly, for a moment, you glimpse it between the trees – gigantic, proud, alive, part of us, the missing bit of us – "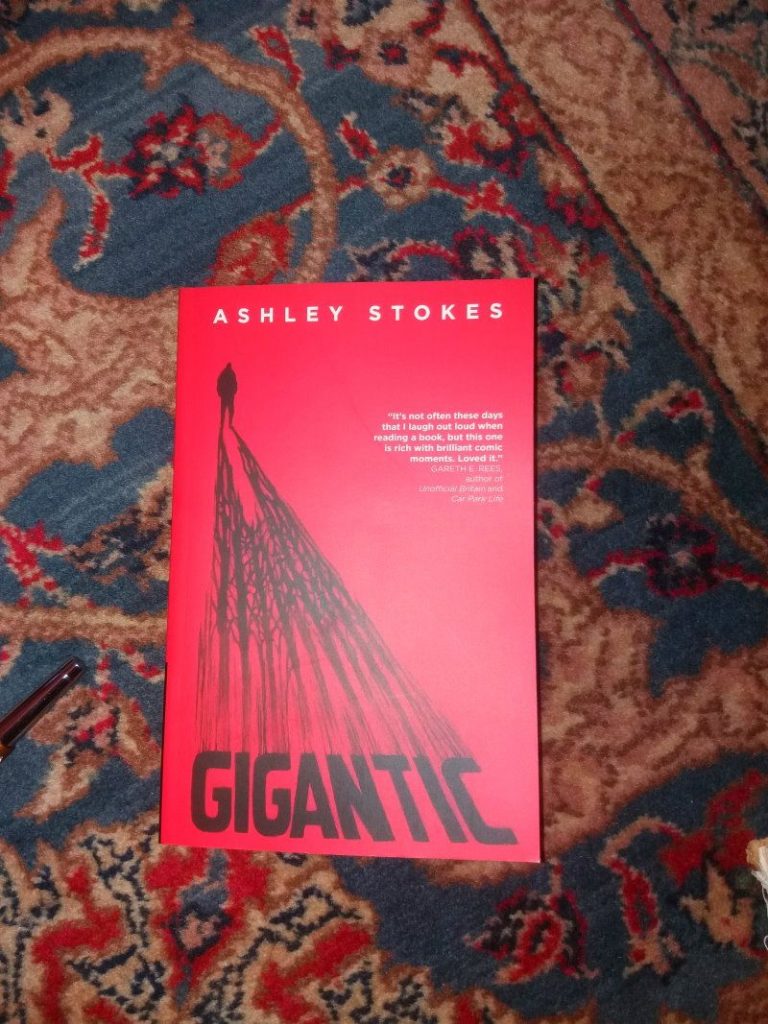 Kevin Stubbs holds down a job in IT by day, and at night he kits up with camcorders, thermal imaging device and sample jars for a session of stake-out operations through the woods. The obsessive search for the beast has cost him dearly – his Ukranian wife has custody of their small son. The local wags chant "Monkey magic" when he goes into the boozer. But Kevin is on the brink of The Great Confirmation when the whole world will queue at his doorstep and his son will finally be proud of his old man.
The novel is full of laugh-out-loud moments – after a description of the Aleister Crowley-devotee fourth-dimension-probing third team member, Kevin relates in a deadpan tone: "This is one of the things about getting involved in the GIT. You meet people you wouldn't ordinarily meet …"