originally posted April 2009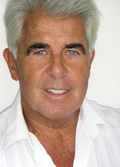 I came across this article on the salt publishing website. It's by an experienced literary agent, Luigi Bonomi.
The style is jaunty, familiar, nudging – like a tabloid columnist. It's addressed to the wannabe writer:
some part of you wonders whether it really is publishable and will make you your fortune
Hold, stop right there. Real writers don't think their books will suddenly earn a fortune. Enough of the patronising tone.
But it gets worse.
Now here comes the important bit ­ you will be solely judged on what you have written in your covering letter and on your first page. 
I can't believe he wrote this. In moments of disillusionment, I'm sure most writers think that agents spend more attention on the cover letter than they do on the manuscript. But it's a cold shock to see it stated here with a perverse kind of pride. In the cover ketter, Luigi continues, you should take pain to avoid any suggestion of "Difficult Author syndrome". Hmm. Do I sound like I might be suffering from "Difficult Author syndrome"?
The cover letter should say
what you are currently doing with your life apart from writing, and how far you have got with the novel
I had always thought you had to submit a complete novel. I mean, what agent would begin to work with an author who hasn't even finished the work? Or what kind of writer would submit a novel he/she had only started?
If it's good ­ the novel will be put aside and read more carefully later in the week. If not, it's sent straight back ­ with nothing else having been read except for the first page!
He makes clear that he's only talking about the slush pile here. But I'm genuinely confused. What books/writers are not on the slush pile and how did they get there?
you have on average around 60 seconds to impress an agent with your covering letter and first page. ONLY 60 SECONDS. 
I don't know any writer who would claim to be able to make a judgement on a novel within 60 seconds. Nor any editor. But you split that amount of time between the novel and the cover letter! This is just beyond any speedy gonzales jokes. If you were a professional working for a company and admitted to making crucial decisions in 60 seconds you would have your sorry ass kicked out the door.
And yet there are brilliant authors out there waiting to be discovered. We know there are − this year a police constable sent us his first novel and it went for £800,000.
– Even a policeman can become a writer, is that what you're saying?
I won't be sending you my manuscript any time soon, Luigi. No sane non-celebrity would send you his/her work. You will miss the opportunity to discover me, another "unknown". But I have discovered you – to be a dickhead. It took me longer than 60 seconds – but that's because I took the time to read what you had written. And I took the time to look at your website, and analyse what kind of writers you take on, and what might have been on their cover letter that attracted your attention.
These are the jobs of the very first 6 fiction authors on the LBA's list:
TV producer, PR & communications consultant, Television drama scriptwriter, military pilot, broadcaster & Guardian columnist, host of TV's The Gadget Show.
I gave up then and never got as far as the policeman. This kind of bullshit-sniffing just makes me feel dirty and degraded. Before I go I'll take the opportunity to call you ' arrogant dickhead' again Luigi. With your 60 second attention span you won't read this far. Oh, and if you ever give a talk entitled "How to become a writer" I'm gonna throw a scoop of horse poo at you. Courtesy of Smithfield horse market.
Sue me. It'll make me famous and then I can sell a book.